Sustainable Heating & Cooling using Wastewater Energy
The SHARC Series taps the potential of wastewater energy to reduce energy & water consumption, carbon emissions and energy costs at large, industrial scales.
The SHARC utilizes the power of wastewater for both heating & cooling for the large capacity requirements of multi-family residential, commercial & energy districts.
The SHARC Series is a clean energy game-changer, transforming wastewater into savings!
SHARC taps into wastewater – an accessible, cost effective source of clean energy
Wastewater energy is highly impactful, especially compared to other commonly used clean energy technologies
Patented, high volume filtration &  efficient thermal transfer
No smell, quiet operation
Low maintenance
SHARC Interactive 3D Model
Try fullscreen! Left click rotates, Right click moves, Mousewheel zooms
Next-Level District Energy Performance:
Reduces capital & operating costs of large District Energy systems, enhancing their effectiveness and sustainable outcomes.


Enhances Geothermal Projects:
Wastewater dramatically reduces project footprint & borehole requirements – by up to 50%! Wastewater energy acts as a thermal buffer for geothermal loops, optimizing their temperature and performance.


Sustainability and Carbon Reduction:
SHARC accelerates your climate action goals and can significantly lower carbon emissions, promoting a greener and more sustainable future.


Boosts Economic Advancement:
Wastewater energy contributes to a sustainable ecosystem that fosters public-private partnerships, clean energy job creation and energy equity for stakeholders, city governments, and land developers.
Consistent & Reliable: SHARC delivers a year-round source of consistent clean energy, in any climate or weather condition.


Space Efficient: The SHARC Series has a smaller footprint & high output compared to other clean energy options, preserving valuable real estate like rooftops available for green spaces and photovoltaic installations.


Low Maintenance: SHARC systems require minimal upkeep, staying cleaner longer than compared to competitors, reducing the need for manual intervention & fresh water cleaning.


Versatile, Modular Design: The SHARC Series is designed to be placed inside foundations and can be paired with various water-source condensers and heat pumps, offering flexibility in its applications and ease of service. Give your design team new options!


Scalable: Multiple SHARC units can be installed in parallel to accommodate larger flow rates, making it suitable for district energy and geothermal loops.


Quiet & Odorless: You'll forget the SHARC is even there as it runs quietly and emits no smell due to its fully sealed design. Eliminates the need for vibration mitigation or additional venting.
Tap the sustainable power of wastewater for heating & cooling!
Building Heating (Energy recovery)
Building Cooling (Energy rejection)
Sample installation pictures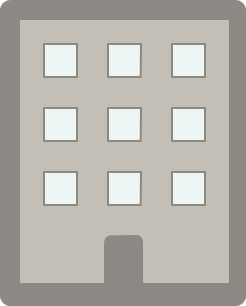 Multi-Family Housing
PIRANHA (50–350 Units)
SHARC (350+ Units)
Student Housing
Senior Living
Community Housing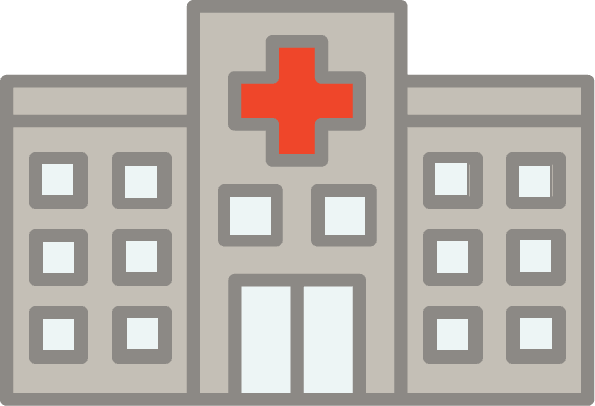 Hospitals
Micro-Breweries
Commercial Laundry & Car Wash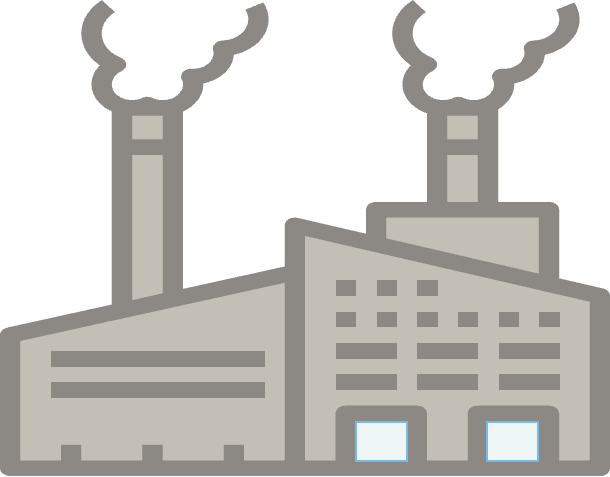 Commercial Food Production
Pulp and Paper
Textiles
Wastewater Energy Use Cases & Audiences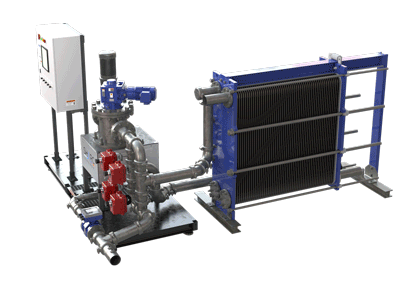 Modular System
Wastewater filtration & energy exchange combined.
Scalable design to fit various requirements.
Patented Filtration
High-volume wastewater filtration – no pre-screening required!
Very low pressure drop across the filter.
Enhances efficiency of the heat transfer process.
Components
Custom ultra-high efficiency heat exchanger.
Sizes range from 4 to 12 inch piping (100 to 2,500 GPM)
Automated reversing valves control back flush, keeping the heat exchanger operating at design parameters
DDC integration with touch screen control, remote monitoring, data trending, and email alerts (Modbus standard and BACnet integration available)
Sensors included: Temperature, pressure, flow meters
Sludge pump: Crucial for wastewater management.
Macerator pump: Breaks down waste before processing.
Remote monitoring capabilities: System faults or issues send alerts. SHARC Energy service team can access real-time system data remotely.
Expected lifespan of 25 years
SHARC 660 - 4"

SHARC 660 - 6"

SHARC 880

SHARC 1212 (Coming Soon)

Type of Process

Continuous flow

Water heating

YES

Wastewater cooling

YES

Space heating/cooling

YES

Design wastewater flowrate

100 - 250 GPM

250 - 550 GPM

500 - 1,200 GPM

1,100 - 2,500 GPM

6 - 16 L/s

16 - 35 L/s

31 - 75 L/s

70-157 L/s

Design condenser water flow rate

Varies

Varies

Standard design heat output, at max flow

1,125 MBH

2,474 MBH

5,399 MBH

11,248 MBH

0.33 MW_th

0.73 MW_th

1.6 MW_th

3.3 MW_th

Filter size

1/8"

3.2 mm

SHARC module inlet/outlet connection diameter

4"

6"

8"

12"

100 mm

150 mm

200 mm

300 mm

Maximum Operating pressure

45 psi

Components included on skid

Macerator unit
SHARC unit
Automated valve assembly
Heat exchanger
Control panel


Auxiliary components (supplied by others)

Wastewater Holding Tank
Solids-handling wastewater supply pump(s)
Circulation pump(s)
Heat pump (optional)
DHW Pre-heat tank
Condenser Water Loop Mechanical Equipment
Condenser Water Pump VFDs
Storage/Buffer Tanks
Auxiliary Heat Injection/Rejection Equipment
Base Module Values Only – Does not include auxiliary equipment such as wastewater supply pump(s), sludge pump(s), load side circulation pump(s), etc. that may optionally be included in the SHARC module control package. *FLA at 208V
SHARC 660 - 4"

SHARC 660 - 6"

SHARC 880

SHARC 1212 (Coming Soon)

Power

*208/230 V, 60 Hz, 3 Phase

460 V, 60 Hz, 3 Phase

575 V, 60 Hz, 3 Phase

*208/230 V, 60 Hz, 3 Phase

460 V, 60 Hz, 3 Phase

575 V, 60 Hz, 3 Phase

*208/230 V, 60 Hz, 3 Phase

460 V, 60 Hz, 3 Phase

575 V, 60 Hz, 3 Phase

*208/230 V, 60 Hz, 3 Phase

460 V, 60 Hz, 3 Phase

575 V, 60 Hz, 3 Phase

Components

HP

KW

FLA (A)

FLA (A)

FLA (A)

HP

KW

FLA (A)

FLA (A)

FLA (A)

HP

KW

FLA (A)

FLA (A)

FLA (A)

HP

KW

FLA (A)

FLA (A)

FLA (A)

Macerator

5.0

3.7

13.9

6.7

5.3

5.0

3.7

13.9

6.7

5.3

5.0

3.7

13.9

6.7

5.3

10.0

7.5

25.4

12.0

9.6

Auger Motor

0.75

0.6

2.7

1.2

1.0

0.75

0.6

2.73

1.24

1.0

1.5

1.1

4.6

2.1

1.7

1.5

1.1

4.6

2.1

1.7

Solids Pump Motor

3.0

2.2

7.7

3.8

3.05

5.0

3.7

12.3

6.17

4.86

7.5

5.6

17.8

8.9

7.12

15.0

11.2

38.4

19.2

14.5

Controls

-

-

5.0

2.0

2.0

-

-

5.0

2.0

2.0

-

-

5.0

2.0

2.0

-

-

5.0

2.0

2.0

Nominal Load

31.5

14.7

12.2

36.1

17.1

14.0

43.5

20.7

16.9

75.6

36.3

28.6

MCA (A)

33.4

15.7

12.9

39.2

18.7

15.2

48.0

22.9

18.7

85.2

41.1

32.2

MOCP (A)

40.0

15.0

15.0

50.0

20.0

20.0

60.0

30.0

25.0

110.0

60.0

45.0

S.C.R (kA)

35.0

35.0

22.0

35.0

35.0

22.0

35.0

35.0

22.0

35.0

35.0

22.0