How Wastewater Energy Works
This page provides an overview of how Wastewater Energy Transfer (WET) works, both in general as well as specific to SHARC Series and PIRANHA Series applications.
Got AI? Learn more about wastewater energy from ChatGPT: "What do you know about the value proposition of SHARC Energy?"
What problem does wastewater solve?
Energy leaving the building is energy wasted.  By being inefficient with existing resources and allowing energy leaks to go unnoticed, the world has been hemorrhaging energy unnecessarily for decades.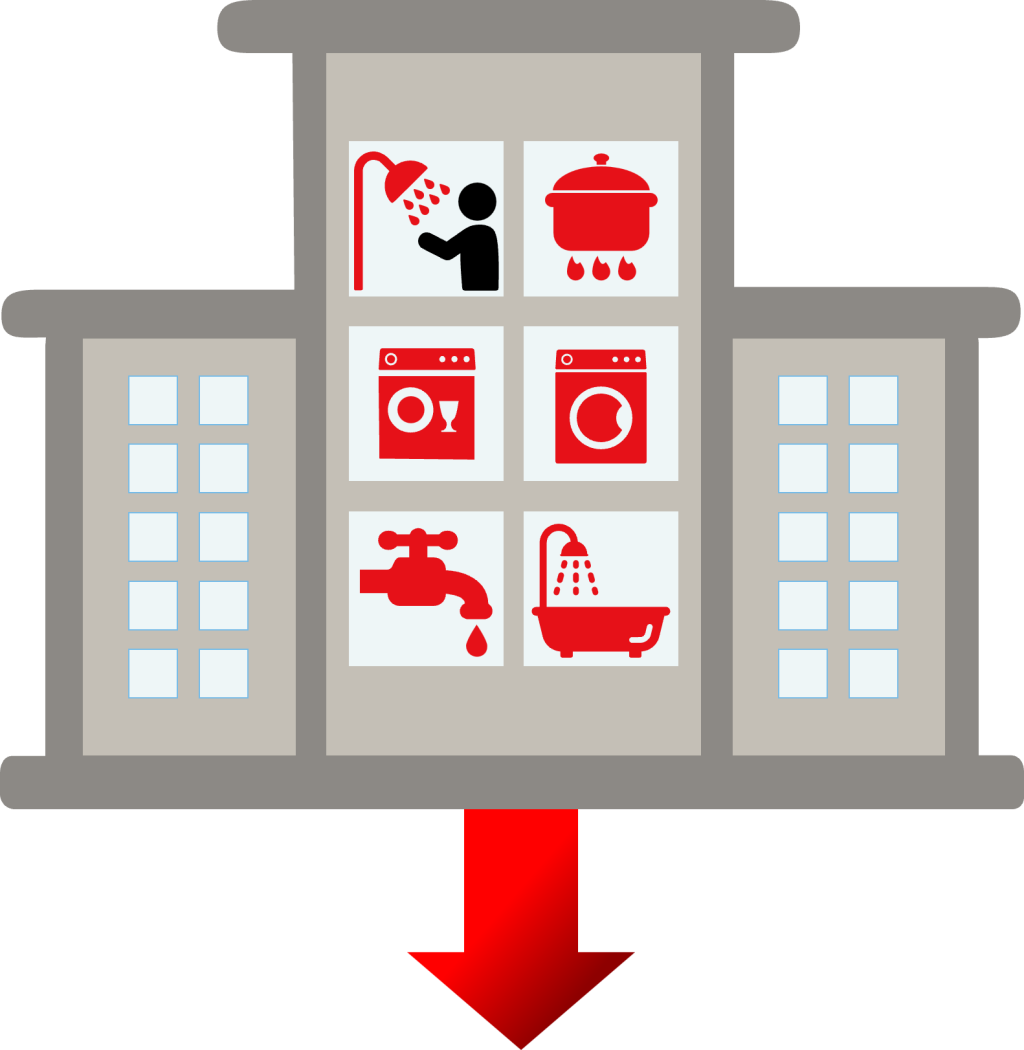 Every day, trillions of gallons of energy-rich hot water is drained into the sewers by residential, commercial and industrial sites.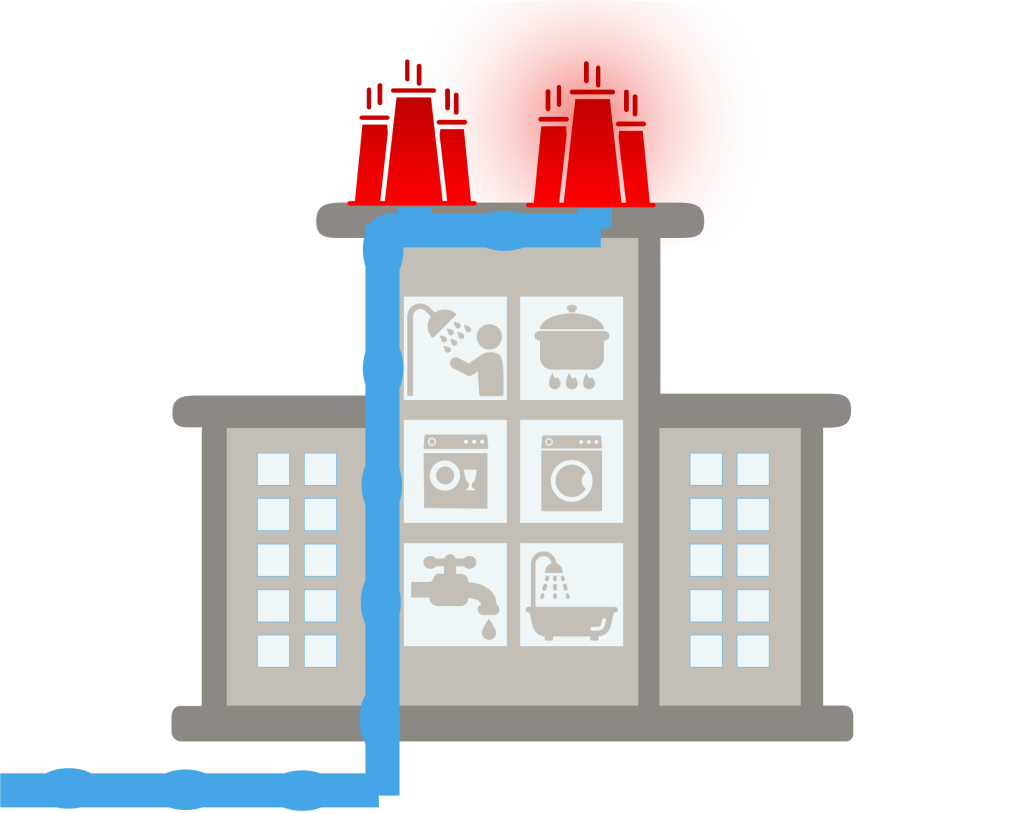 Especially in hot climates, cooling towers consume huge amounts of fresh water to actively eject unwanted heat. 
Meanwhile down in the basement the boilers are hard at work, consuming resources to generate more hot water!
Thermal energy (heat, in red) can be passively or actively moved from one location to another.
As the heat is extracted from the passing wastewater, either by passive (SHARC) or active (PIRANHA) means, the wastewater temperature drops because the heat has been removed.
The captured heat is applied towards a more useful purpose, typically hot water generation or space conditioning.
If you reverse the flow direction, the system can do cooling, too!